Service
We offer solutions to optimize your energy
Savings Without
investments
It is possible to reduce internal consumption by up to 5% without any investment, generating instant savings. These opportunities respond to operational optimization and anomaly detection through numerical analysis and process simulations.
Tariff
optimization
Tariff optimization consists of the analysis of the invoices of the different energy supplies (electricity, natural gas, diesel, etc.) for the optimization or renegotiation of energy contracts.
ISO
50.001
We provide support and consultancy for the implementation and maintenance of the ISO 50.001 energy management standard.
Energy
measurements
We have portable equipment that allows us to measure and store data from all the energy vectors present in a plant.
Testimonials
We enhance the energy of our clients
The Energy Audit that we carried out together with ENEF SOLUTIONS allowed us to further strengthen two of our fundamental pillars: the efficiency and sustainability of our operations.
Nellen, Sergio Adrián
Essential Services Manager – Raízen Argentina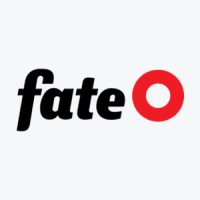 Together with the enef team, we have identified and implemented improvements in our auxiliary services that have allowed us to save energy and operating costs.
Vivanco, Pablo
Head of Energy Efficiency - FATE
We are excited by the positive impact this collaboration has had on our company, not only financially, but also in our ongoing commitment to preserving the environment.
Garcia, Cayo
Environmental Control Manager - Hudbay Minerals